Who We Are
Meet Our Global Network of Production & Film Fixers
Nepal Fixers is an experienced group of film fixers with invaluable knowledge of media productions in Nepal. We have a network of vetted and experienced professionals every step of the way. Nepal Fixers is the local arm of Storytailors video production company.
Our production fixers are familiar with how things work in Nepal. The landscape is not the most forgiving to a production crew but we rise to the challenge.
Whether you are reaching for the highest peaks or the least visited valleys of Nepal, we are by your side. With access to both local crew and specialists from neighboring countries, we work tirelessly to make your film production a success. Get in touch to discover more.
Our Production Manager in Nepal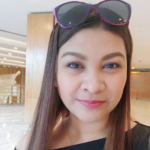 Jing
With a remarkable track record of over 20 years in the broadcast media industry, Jing is an Asian TV Production Consultant and Producer who brings extensive expertise to every project. Jing's skills encompass a wide range of areas, from creative concept development to strategic planning, ensuring the seamless execution of complex video productions. Her notable achievements include producing the franchise of the prestigious multi-Emmy Award-winning reality series – The Amazing Race. Additionally, her role as a distinguished member of the Jury for the Asian Academy Creative Awards since 2019 reflects her significant contributions to recognizing excellence in the industry.
Our International Production Network
Europe
Latin America
Asia
Australia
Africa
North America
Middle East
Central America